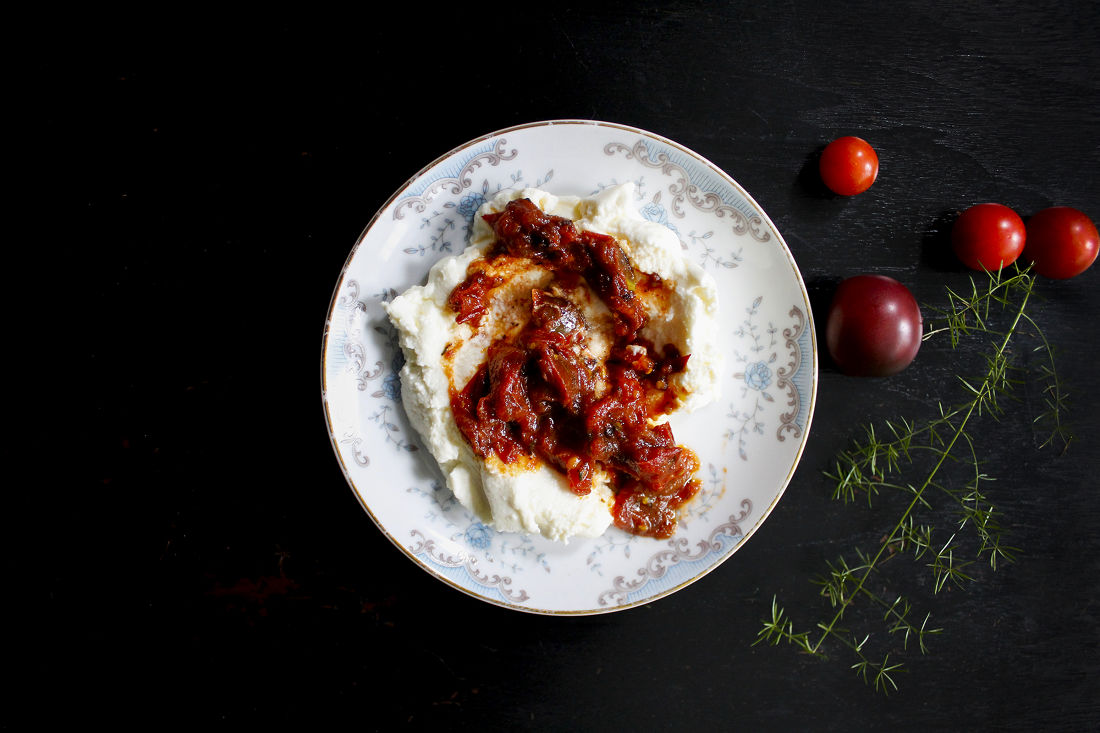 Photo: Emily Rentsch
It's September and the tomatoes are poppin'! Here's a fast and tasty way to get into the spirit courtesy of my friend Chef Mike Shannon. This quick tomato chutney recipe doesn't even require fresh tomatoes (although you could certainly roast your own and gain some more bragging rights) and it makes a crowd-pleasing appetizer. Spread it on crusty bruschetta, add to fresh ricotta (as seen above) or goat cheese, serve it with fish or on top of a hearty burger. This is an all purpose delight.
Oh, and don't forget the wine! After the recipe below, you'll find some of my favorite pairings to tomatoes and other late summer fare. 
QUICK ROASTED TOMATO CHUTNEY
from Chef Mike Shannon
Make about 4 cups
1 tablespoon olive oil
1 shallot, minced
2 tablespoons balsamic vinegar
2 tablespoons brown sugar 
1/2 teaspoon smoked salt
1/4 teaspoon dried crushed red pepper
2 cans (28 oz) fire roasted diced tomatoes, drained
1 teaspoon fresh thyme leaves, chopped
Heat oil over medium heat in a medium sauce...