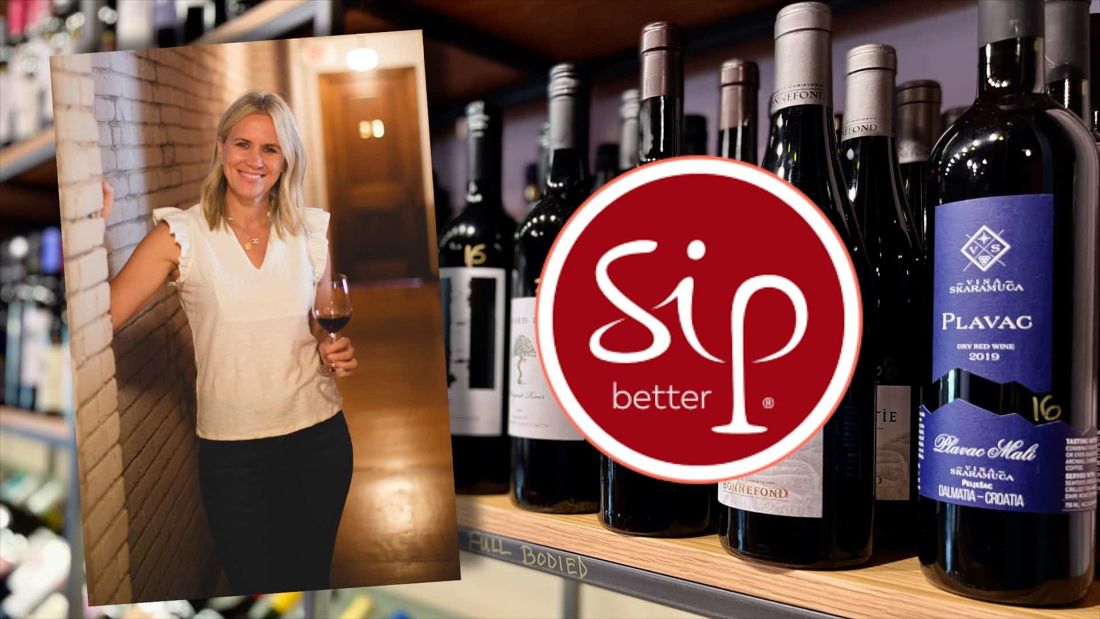 Photo: North Loop Neighborhood Association
[ Press from the North Loop Neighborhood Association published September 29, 2022 ]
New Bottle Shop Will Help You Go Beyond Pinot And Chardonnay


She's already a well-known sommelier, TV spokesperson, educator and owner of a wine club with 600+ members from coast to coast. And now Leslee Miller is taking on one more project to help us learn more about the wine we drink. She's opened the Sip Better bottle shop in the North Loop.
It's a bit tucked away at the side of a building on 3rd Street North near 7th Avenue. But after you work your way through a winding hallway to her new shop, you'll find wines from around the world, helpfully categorized from light to full-bodied.
"There are 10,000 grape varietals in the world and most Americans are still only drinking three," Miller said.
She has a passion for small family-owned international wine growers, committed to farming via sustainable, organic and biodynamic practices. Most of the wines in her shop are at the $15 or $16 price point. And...